DiverseAbility Committee Aims to Increase Inclusion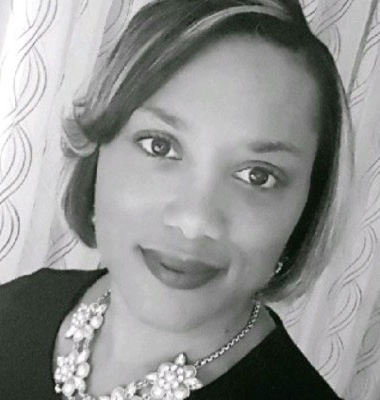 While companies continue to focus on diversity and inclusion, a new Illinois committee is fighting to make sure no one is excluded due to their physical or mental ability. The DiverseAbility Committee of DuPage and Kane counties is a group that unites representatives from a variety of local organizations dedicated to empowering people with disabilities. Members include the Association for Individual Development (AID), Donka, Inc., Waubonsee Community College, the Illinois workNet Center, the Department of Rehabilitation Services, and the Parents Alliance Employment Project.
"We all share in the fact that we're advocates, we all share the fact that we serve individuals with disabilities, but the beauty of it is that we all serve in different aspects," said Courtney Littlejohn, director of employment services at AID and a founding member of the DiverseAbility Committee.
The committee's goal when they first met in 2019, Littlejohn said, was to organize a career and resource fair to unite those served by their organizations with local employers while providing valuable information to everyone who attended. When Covid-19 restrictions made that impossible, the committee decided to switch their focus to a virtual, educational event targeting employers.
"We want to push information and awareness, not only for employers and businesses, but also for individuals who might not be getting our services right now because they didn't know we existed," Littlejohn said.
Their first event, a free webinar titled "Creating Inclusion in Your Workplace," was held at the end of October in celebration of National Disability Employment Awareness Month. The presentation served as a resource for hiring managers, HR, and employers, and focused on the benefits of hiring a person with a disability and dispelling the fear and stigma of hiring individuals with disabilities.
Importance of DiverseAbility According to the CDC, disability affects approximately 61 million people in the U.S.—that's nearly 25% of the population. Despite how common disabilities are in the United States, though, individuals with disabilities are disproportionately underemployed and unemployed. A February 2020 report from the Bureau of Labor Statistics found that the unemployment rate for persons with disabilities was about 7.3%, more than double the rate of those without disabilities (unemployed individuals are those who did not have a job, are available for work, and are actively seeking employment).
"We want businesses to consider everyone, to think about the person behind the application," Littlejohn said. "From an employer stand- point, we want to open their eyes and make them look at hiring differently. They're skipping people that just can't put out a traditional resume, or when they do it just doesn't really deliver who they really are or what they're capable of."
A recent report from Accenture, a global business consulting company, showcased several benefits to companies with diverse abilities, including:
New perspectives:
Employees with different levels of physical and cognitive ability often look at problems differently and increase the organization's innovation.
Stronger company culture:
Diversity of ability has been shown to decrease worker turnover rate by up to 30% and improve the productivity of all workers within the organization—not just those with disabilities.
The bottom line:
Accenture's report found that companies with high levels of ability diversity and empowerment were twice as likely to have higher total shareholder returns than their peers. Increasing workplace inclusion can drive increased profits!
Connect with us!
Contact Information:
Donka, Inc.
400 N. County Farm Rd.
Wheaton, IL 60187
Phone: 630.665.8169
Email: [email protected]
Business Hours:
Monday – Friday 8:30 am – 5:00 pm
Saturday – Closed
Sunday – Closed
The subscribe button is for subscribing to the Donka Newsletter
© DONKA All rights reserved.