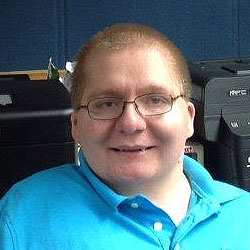 Curtis Grimm
Curtis is an aspiring meteorologist and he attends Waubonsee Community College. He was born with birth anomalies, with a diagnosis of Femoral Hypoplasia-Unusual Facies Syndrome. The only part of his body that is unaffected is his brain. He has limited mobility and travels around by an electric power wheelchair. Curtis additionally suffers vision and hearing problems. He is blind in his left eye and has a coloboma in his right eye. He also has hearing loss. He came to DONKA to learn computer skills for college. He was particularly interested in Microsoft programs because having knowledge of these programs would help him in a daily job as a meteorologist. There was one staff member who made a huge impression in Curtis' life. Rick was a one-on-one instructor who guided him through books of material and assisted in helping Curtis create a resume, search for jobs, and did interview roleplay.
"It will also open new opportunities for me that I thought were never possible. I'm thankful for everything Donka does, and I hope to become a donor one day."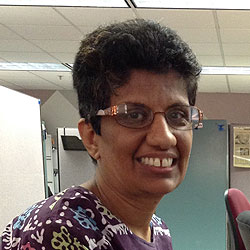 Ritu Singh
Ritu came to DONKA to learn about computers because she feels nowadays it is essential to have these skills in your back pocket. While there she learned Microsoft Word, Excel, Outlook, PowerPoint, and Access. Through this process, Ritu has learned to be confident in her abilities regardless of her learning disability. She also gained newfound advanced skills in Word and Excel from the hardworking instructors who dedicated one-on-one time.
"Now the computer is less frightening."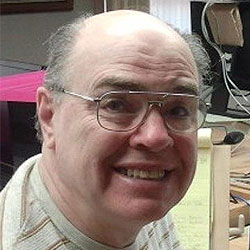 Terry Denniger
Terry came to DONKA because his position in the Knights council 8002 required him to have certain computer skills. He also is diagnosed with attention deficit disorder and has some hyperactive tendencies. While at DONKA, Terry enjoyed the close teacher attention he received at a pace where he felt most comfortable. Over time, he felt that the teachers weren't giving him special attention as much, but he realized other students needed the help, so he embarked on individualized projects. These self-managed tasks helped Terry to accomplish more than he thought possible. He is very appreciative of the dedicated staff and while attending classes he witnessed how students were met in a professional and timely manner. He finished the program with newfound knowledge on basic computer training and he can operate efficiently in his position on the Knights council 8002. Terry plans on visiting often and volunteering at the County Home because he is readily available to give back to help other students.
"I am better equipped to perform the tasks at hand…I feel better able to navigate life's daily expectations with this new learning experience."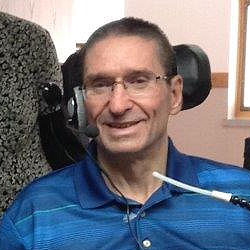 Richard Komorouski
Rich has been a quadriplegic since 2009 following a bicycle accident. Once his wife was unable to care for him at home, he came to the DuPage Convalescent Center. His Dragon Speak skills were not up-to-date and DONKA had the updated program he was in search of. This facility has provided Rich with such a positive experience and stretched him to be the best version of himself.
"My computer skills will enrich me by helping me with writing, which I love to do."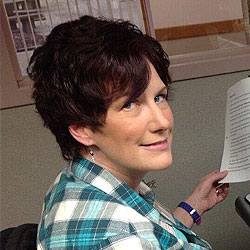 Sandy Jalowiec
I grew up in the seventies and life was pretty simple then. We played outside, watched cartoons and I enjoyed the high-tech Pong toy. The reason we had Pong was due to being part of the eye vision therapy program. There were no Special Education programs or Occupational Therapy as I was growing up. I was deemed as part of the "slow class" and felt useless. I remember feeling confused and terrified when it came time to learn how to read. How can you explain to people the world when it doesn't look the same to you?
Donka, Inc. was an unexpected blessing in my life. I heard about the program through an employee working at a nursing home I volunteered at. The possibility of being computer literate was unattainable to me, but Donka made it possible. The staff was educated professionals through every step and they treated everyone with respect, acknowledging the best way to learn with our disabilities. Donka understood my Dysgraphia/Dyslexia and gave me clear direction to complete tasks in sequential order. My teacher made me feel empowered and gave me the confidence I never knew I had before. The technology I used at Donka allowed me to write this very letter with the Word Q software. The large keyboard was a huge help with my poor vision too.
Donka, Inc. gave me the ability to do most things people take for granted. I'm very grateful to my husband Ken for being a huge support as my translator throughout my entire college career. He helped me write papers, type, and edit them. My mom had also fought for me to find the resources that would propel me forward too, and for that, I am thankful too. She reminded me I was more than what I couldn't do and that I should never accept being less than what I know I'm capable of.
"It makes a difference being able to communicate with people myself rather than relying on someone to do it for me."
Connect with us!
Contact Information:
Donka, Inc.
400 N. County Farm Rd.
Wheaton, IL 60187
Phone: 630.665.8169
Email: [email protected]
Business Hours:
Monday – Friday 8:30 am – 5:00 pm
Saturday – Closed
Sunday – Closed
The subscribe button is for subscribing to the Donka Newsletter
© DONKA All rights reserved.