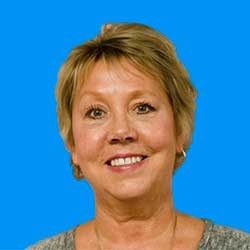 Leanne Vos
Executive Director
Leanne holds a B.A. in Education, served as a case manager for a disabled sibling, and has 5 years of retail management experience. Responsible for directing all phases of Donka's operation including administrative duties, overseeing instruction and curricula, fundraising and public relations, and acting as a liaison among students, staff, board members, the public, and the media.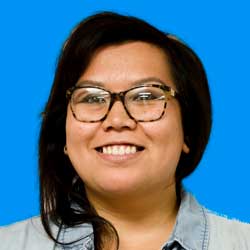 Samantha Moore
Program Manager
Sam holds a Microcomputer specialist, A.A.S., specializing in Microsoft Office, Web Design, CSS, HTML, XML, JAVA, and JavaScript. She has over 3.5 years of experience working as an instructor with Donka and served as a volunteer with Donka graduates for over 1 year. Prior to Donka, she has worked as an accounting associate, nanny, and teacher.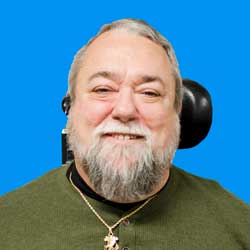 Rick Schopp
Instructor
As a former Donka student, Rick provides AT computer training to our Aurora computer lab. As an individual experiencing quadriplegia, he is a great inspiration and role model for our students. Prior to Donka, he worked for 4 years in advertising and created flyers, brochures and newsletters for businesses and churches.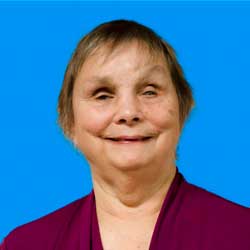 Ann Byrne
Instructor
Ann is a Donka graduate who has extensive computer knowledge and experience with adaptive equipment and has been blind since birth. She has a degree in English, educated as a rehabilitation trainer, and 22 years of experience as a computer programmer.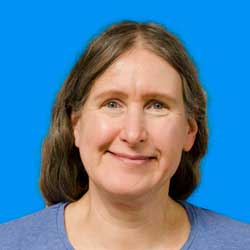 Linda Yurka
Instructor
Linda has a degree in math and computer science from the University of Illinois, and over 20 years of experience as a computer programmer and systems analyst, working for large banks and insurance companies. She spent several years balancing the demands of her job with caregiving for her mother, who had Parkinson's disease, and father, who suffered from a couple of debilitating strokes. She began to work at Donka as a volunteer for 2 years, then joined the staff as a teacher.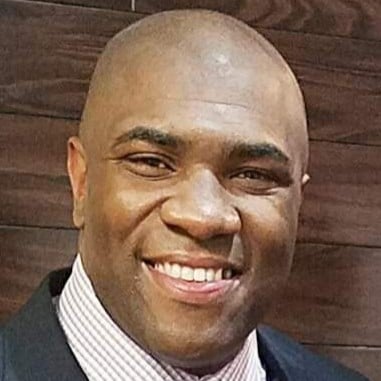 Carlos Johnson
Job Placement Specialist
Carlos attended Robert Morris University and DeVry University. He brings over 15 years of workforce development experience providing job readiness workshops, subsidized and unsubsidized job placement services, secondary education and trade certification pathways, and successful WIOA programming initiatives.
Officers
Rhonda Pavicich, President
Robert Stewart, Vice President
Greg Kunkel, Treasurer, Wheaton Bank & Trust Company
Flory Hoving, Secretary
Shauna Berman, DuPage Care Center
Rachel Steward
Jennifer Ulmer, Tabor Hills Senior Living
John Westra, Johnson, Westra, Broecker, Whittaker & Newitt, P.C.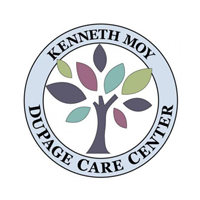 DuPage Care Center (DPCC)
DuPage Care Center provides in-kind donation of computer lab space (1,500 SqFt), utilities, housekeeping / physical maintenance, access to meeting rooms and parking.
Donka provides computer training and AT training for the residents of DPCC who qualify for the program to learn basic computer skills including social media and AT. Graduates (who are DPCC residents) of the program use Donka's lab during open lab times-held afternoons, evenings and weekends. www.dupageco.org/convo/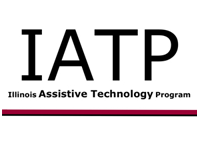 Illinois Assistive Technology Project IATP – (Springfield, IL)
The purpose of IATP's device loan program is to let potential AT users try-out devices prior to purchase, have access to a backup system when their device is in for repairs and/or have access to a device while waiting for their device to be delivered. IATP's device loan program is FREE and easy to use. Donka can borrow assistive devices for Donka students and for use in our Train the Trainer workshops. This gives persons (with and without disabilities) an opportunity to try out and use equipment without having to invest in purchasing sometimes extensive equipment www.iltech.org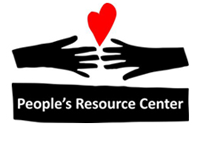 People's Resource Center (PRC)
PRC offers refurbished computers to Donka Inc, students and graduates free of charge as well as ongoing computer maintenance for the useful life of each computer provided. Computers will be updated with Microsoft Office for students to use for study and personal use.
Donka serves as a referral source for donations of computer equipment for PRC. Donka students, many of whom are low income, will benefit from this valuable resource for additional support during their training at Donka and beyond. http://www.peoplesrc.org/

Center for Independence – Working Together Chicago
The mission of the Center for Independence is to help children and young adults with disabilities achieve their highest level of independence in the home, school, community and workforce. We do this by offering therapy programs that develop life skills and motor function in a manner that promotes positive self-direction, self-esteem and an "I Can!" attitude. Committed to breaking down barriers to the workforce, the Center also provides job training and placement for young adults with disabilities through our innovative program, Working Together Chicago. https://www.cfimove.org/
Connect with us!
Contact Information:
Donka, Inc.
400 N. County Farm Rd.
Wheaton, IL 60187
Phone: 630.665.8169
Email: [email protected]
Business Hours:
Monday – Friday 8:30 am – 5:00 pm
Saturday – Closed
Sunday – Closed
The subscribe button is for subscribing to the Donka Newsletter
© DONKA All rights reserved.