Literacy Tools
To accommodate persons with limited learning disabilities, Donka uses a variety of assistive technology, both software and hardware, for a user to access a computer with independence. They include programs to assist in reading, writing, spelling, and editing information. Donka also helps with customizable communication applications for persons with limited speech.

Clicker 6
Clicker 6 is a writing tool that enables students of all abilities to improve literacy skills. Users can create or download grids to support writing. A range of styles is available to support different stages of literacy development, including sentence sets, word banks, and writing frames.

Co:Writer
Co:Writer is a grammar-smart word prediction software application that helps build effective sentences. The word prediction is designed to allow complete and correct sentences to be written with very few keystrokes. The program is useful to users who would like a bridge between how a word is said and how it is spelled. Co:Writer helps to produce quality writing with less fatigue and build a better vocabulary.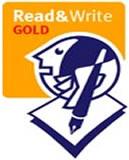 Read and Write Gold
This program has a wide variety of reading and writing features. Writing features include word prediction and completion, spell checkers, homonym dictionaries, an interactive dictionary and reference guides. Reading features include a screen reader, scanning and reading functions, and features that will talk as the user types.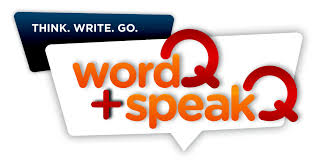 WordQ/SpeakQ
WordQ/SpeakQ is software that changes text-to-speech and can be used along with any standard word processing software (Word, Notepad, WordPad, and Outlook). It suggests words for you to use, provides spoken feedback, and highlights the spoken words. Users of all ages who have problems writing and editing can benefit.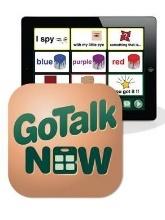 GoTalk NOW
GoTalk NOW is a customizable AAC app for those who may have limited or no speech; It integrates the simplicity of our GoTalk devices and the dynamic abilities of an iPad.
Connect with us!
Contact Information:
Donka, Inc.
400 N. County Farm Rd.
Wheaton, IL 60187
Phone: 630.665.8169
Email: [email protected]
Business Hours:
Monday – Friday 8:30 am – 5:00 pm
Saturday – Closed
Sunday – Closed
The subscribe button is for subscribing to the Donka Newsletter
© DONKA All rights reserved.