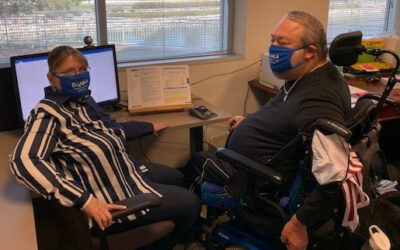 Donka Grateful to Offer COVID-Safe Training Options This year, the COVID-19 pandemic has presented many challenges and Donka is grateful that our donors recognize the needs of persons with disabilities. Our supporters and community have been so...
read more
Connect with us!
Contact Information:
Donka, Inc.
400 N. County Farm Rd.
Wheaton, IL 60187
Phone: 630.665.8169
Email: info@donkainc.org
Business Hours:
Monday – Friday 8:30 am – 5:00 pm
Saturday – Closed
Sunday – Closed
The subscribe button is for subscribing to the Donka Newsletter
© DONKA All rights reserved.