Donka jumping hurdles in the community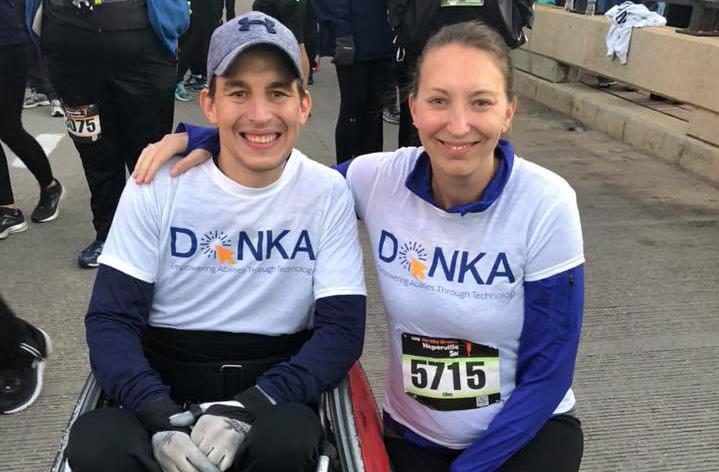 Engaging the community to support people with disabilities is a huge part of Donka's mission. Each person we educate about the capabilities and determination of individuals with disabilities helps our students jump another hurdle on the path to living their best life.
In the spirit of awareness, Donka is sharing just a few ways we are currently engaging our community in support of our training programs and in spreading the word about how to help individuals with disabilities succeed.
Donka's 3rd Annual Race for Abilities will take place in Naperville on October 20th. As part of a larger event, the Healthy Driven Naperville Half Marathon and 5K, Donka is one of many area organizations raising dollars to support charitable activities in the DuPage area.
Over two years, Donka's Charity Heroes and donors have raised over $28,000. Follow the link in the green box (right) to sign up for this year's team. Last year, Donka's supporters came from near and far and included students, board, volunteers, staff, and family members. David Miles, pictured above with his sister Ellen Ziliak, a professor at Benedictine University, traveled from Missouri to participate in the race with her. David was in college when he was paralyzed after tripping over a log and injuring his spinal cord. He counts his community involvement as a critical factor in his recovery.
Connect with us!
Contact Information:
Donka, Inc.
400 N. County Farm Rd.
Wheaton, IL 60187
Phone: 630.665.8169
Email: [email protected]
Business Hours:
Monday – Friday 8:30 am – 5:00 pm
Saturday – Closed
Sunday – Closed
The subscribe button is for subscribing to the Donka Newsletter
© DONKA All rights reserved.