Kathy Mueller: Board Member and Disability Advocate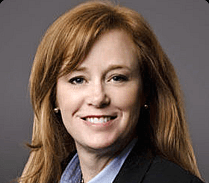 Kathy Mueller is a true advocate for helping persons living with disabilities live more independently. As a Donka board member since 2016, she serves on Donka's fund raising and education and outreach committee. Some of her goals as a board member include: getting Donka's name out to the public to increase awareness, expanding Donka's job placement program to help those with visual impairments become employable, and enhancing Donka's services.
Kathy has served as the team captain of Donka's Race for Abilities since 2017. "I enjoy rallying people, the human connection and helping each other is so important. I love fitness and to run and it combined all the elements. The race also allows us to support others as well," Kathy said. She is proud of those that have stepped up to be on the team and continue to come back. Donka typically has between 15-20 runners/walkers every year.
With her love of fitness and running, Kathy volunteers as a guide runner for "United for Stride" and is matched with visually impaired runners in the Naperville area – including James Gilliard, a Donka graduate, with whom she ran in this year's Race for Abilities. "James is so hard working and also has provided many resources and identified support services for people with visual impairments. He is an inspiration, said Kathy. "I am very impressed by people who push through adversity to achieve their goals and live their best lives."
In college, Kathy attended a sign language performance of Grease. After attending the performance, Kathy chose a career in Rehabilitation Services, "I wanted to serve other populations besides those that were hearing impaired," Kathy said.
Kathy is a managing partner/ vocational consultant for Independent Rehabilitation Services, Inc., located in Naperville. Owning her own business has given Kathy creative freedom. "I never thought I'd own my own business. Being a partner has been a journey; it has forced me to think as a business owner, step out of my comfort zone and work hard for others. It's so rewarding working with Dave Patsavas, my business partner, I have learned so much from him," Kathy said. In addition, Kathy helps support Donka's job readiness program to enable students to gain skills needed for the workplace.
As for innovations, Kathy hopes to see technology for persons with disabilities evolve to improve job access. "I'd like to see more employers hire individuals with disabilities," Kathy said, "especially individuals who are blind or have low vision. Historically, they have one of the highest unemployment rates in the United States."
Connect with us!
Contact Information:
Donka, Inc.
400 N. County Farm Rd.
Wheaton, IL 60187
Phone: 630.665.8169
Email: [email protected]
Business Hours:
Monday – Friday 8:30 am – 5:00 pm
Saturday – Closed
Sunday – Closed
The subscribe button is for subscribing to the Donka Newsletter
© DONKA All rights reserved.