Join Donka in 2023!
Be part of Team Donka as a Charity Hero, Be a donor, Be a Sponsor
Show your support by donating to one of our participants
Click on a name to give your support
Register as a runner to recieve donations and help Donka in providing invaluable training and job readiness skills to oft overlooked communities. Register Here!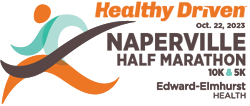 For charity hero information please contact Leanne Vos [email protected] to receive your race entry invitation and discount code.
Race Benefits to Runners
$$$ Entry discounts
Eligibility for top fundraiser awards
'Charity Hero' Race Bib
Our Sponsors!