Save the Date: Race for Abilities, October 16, 2022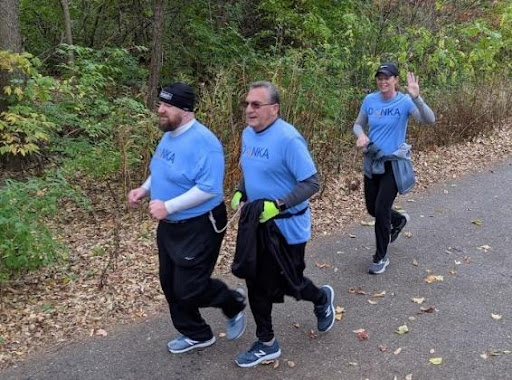 On Sunday, October 16, 2022, Donka will hold its 6th Annual Race for Abilities 5K Run/Walk fundraiser in Naperville. Started in 2017, this fundraiser connects Donka to the community and supports our assistive technology computer training for DuPage and Kane counties.
This year, dollars raised through Race for Abilities will fund the Donna R. Terbell Empowerment Fund, a new grant that helps Donka students and graduates in need purchase laptops or assistive technology. The Empowerment Fund, founded by Donka Board Member Kathy Mueller, honors Donna, who was a resident of Naperville and lifelong contributor of her time and talent to the DuPage community.
To sign up for Race for Abilities and become a member of Team Donka, follow this link: https://donkainc.org/marathon-2022/ While this year's race will be an in-person event, you can also participate virtually. If you can't join Team Donka this year, follow the same link to make a donation or sponsor the event.
Connect with us!
Contact Information:
Donka, Inc.
400 N. County Farm Rd.
Wheaton, IL 60187
Phone: 630.665.8169
Email: [email protected]
Business Hours:
Monday – Friday 8:30 am – 5:00 pm
Saturday – Closed
Sunday – Closed
The subscribe button is for subscribing to the Donka Newsletter
© DONKA All rights reserved.