Volunteer Becomes Donka Intern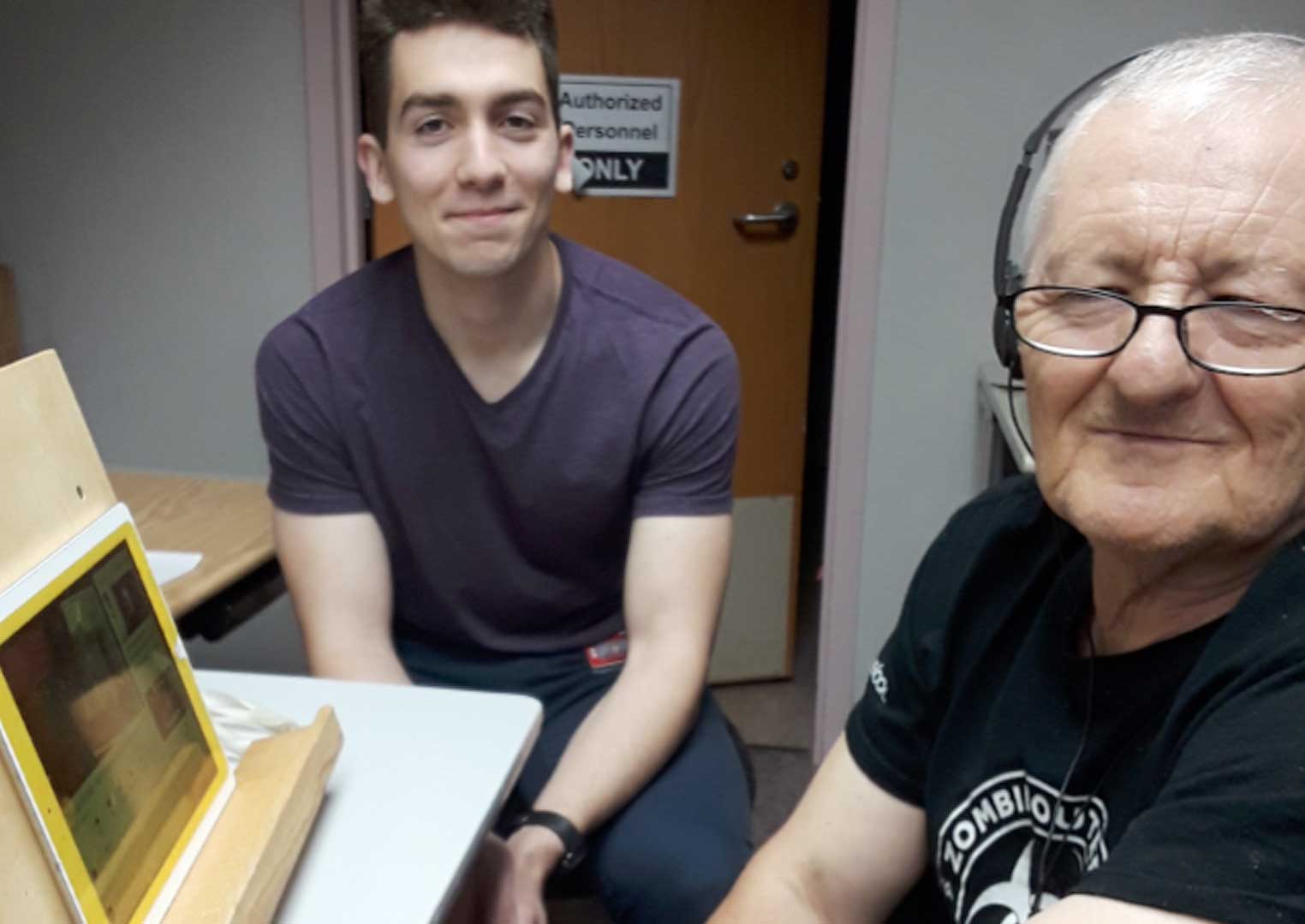 Jared Crimmins, pictured teaching a student, learned about Donka at his school's (College of DuPage) Career Fair in September of 2017, and shortly after, signed on to become a volunteer in our computer lab.
He had been looking at volunteer opportunities that tied into his interest in computers and technology-he is pursuing a BS in computer science. Donka was the only organization that provided him the opportunity to work with computers and people at the same time.
Jared worked so well with the students that Donka offered him an internship, which began in June.
He is teaching three students to use accessibility features and apps with an iPad. One of his students can't speak and is using a communication app that "speaks" for him. Another student looks for free online workshops and classes and watches YouTube documentaries on politics. Lastly, one student uses her iPad to keep up with her friends on Facebook and order food using Door Dash.
Working at Donka has helped Jared realize the importance of our training, "I have witnessed first hand the difficulties people [with disabilities] face and the need for accessibility."
This fall, Jared will continue as a student to become a computer scientist. He is happy for his experience at Donka and he knows it will help his future work.
Connect with us!
Contact Information:
Donka, Inc.
400 N. County Farm Rd.
Wheaton, IL 60187
Phone: 630.665.8169
Email: info@donkainc.org
Business Hours:
Monday – Friday 8:30 am – 5:00 pm
Saturday – Closed
Sunday – Closed
The subscribe button is for subscribing to the Donka Newsletter
© DONKA All rights reserved.